The World: Your Oyster…or Your Jail
A shorter version of this column originally appeared in Ian Fenwick's digimarketing column in the Bangkok Post, January 20, 2010.
Previously, I have looked at many ways in which digital media differ from traditional media. The full implications of these differences continue to emerge and are gradually reshaping marketing.
Trying not to offend
Last week, an Australian KFC ad hit the news. It was accused (in the US) of being racist. This year Australia play the West Indies at cricket, with KFC as a sponsor. The ad (part of the "Cricket Survival Guide" series) shows a (white) cricket spectator distracted by excited, noisy, (black) fans around him. He quietens them down by handing out KFC . You can see the ad below.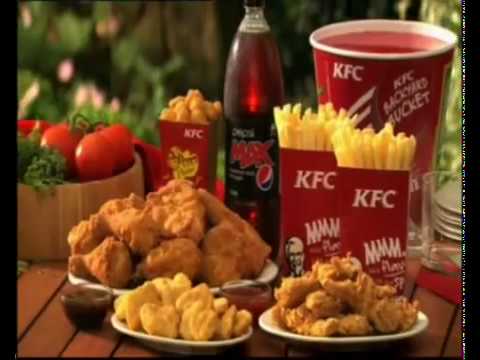 In Australia, apparently, the ad played without complaint or problem. But in this digital age, it soon made its (unauthorized) way onto YouTube and was viewed globally by hundreds of thousands. US bloggers seized on it. Many felt that it was racist: perpetuating a stereotype of black people eating fried chicken. KFC pulled the Australian ad off air, based on complaints by Americans. What the Americans made of the game of cricket (and whether this will cause Australians to stop playing) is not reported.
The Global Village
For digimarketing, the point is less about potential racism than marketing's accountability beyond the local or national communities in which it originated. You'll find lots of comments pro and con, and even additional videos. These include a KFC competitor's ad (see below…notice the logos?) from Korea, which portrays a man escaping from cannibals by distracting them with fried chicken and some tricks. Some US bloggers have claimed this is by KFC also! It's not: bloggers aren't always right.
Marshall McLuhan, the Canadian media guru, predicted in the 1960's that "electronic interdependence" would usher in the "global village". Whether or not we are in a village, marketing is apparently being held (or holding itself )to global norms: in the sense of the norms of "anywhere on the globe".
Personalization and Global Correctness
There's quite a paradox here.
In several columns I have written about personalization as the holy grail of digimarketers. We seek permission to communicate with our participants. As each person participates, we build a profile of their characteristics, likes and dislikes. We do this carefully so as not to infringe on privacy. The end result is that we know so much about what really benefits each customer, that we can personalize our offers and provide exactly what will delight each individual.
But personalization implies what you receive (in terms of marketing communications, product and service) will not be the same as what I receive. In fact, what you receive may be offensive to me (and vice versa of course)! How can this aim of individual personalization be reconciled with global norms of correctness? I suspect answers to this question will emerge as digimarketing evolves. We can already see some possibilities.
Private Channels
One way to personalize without offence is to deliver content directly to the individual. Viral videos are an example of this. People who pass on viral videos choose recipients that they think will enjoy them. That one of a cat (apparently) being decapitated by a car sunroof, may be good for a friend but not for grandma (depending of course on the friend and on the grandma…oh dear! offending global norms again). If you want to see that video it's here (or you can see it below): but be warned and not offended!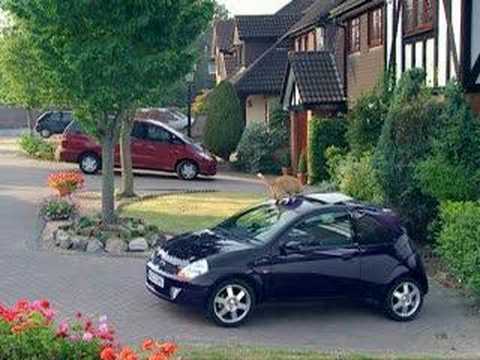 Viral videos simply extend today's geographic segmentation to the level of the individual. There is still the chance that the communication will escape to those for whom it was not intended (just as the KFC ad left Australia).
Arms-length Communications
Another way to avoid offence is to ensure that communications are not completely identified with your global brand. Again viral ads do this rather well. As they are circulated informally (rather than being shown in media for which an identifiable brand or company paid), there is an element of plausible deniability. Brands can distance themselves from communications in the event of controversy.
In fact the Ford, whose Kia brand featured in the cat video, mentioned above, categorized the viral video as "unapproved".  Interestingly enough, the viral-decapitated-cat was actually an alternate version of ad that did run on UK TV. This ad (or see it below) featured a pigeon landing on a car's hood (UK English read 'bonnet'). Immediately the hood (aka bonnet) flies open, flinging the pigeon to the ground. Apparently Ford thought this sufficiently tame to show on broadcast TV. Others disagreed.
The President of the Royal Pigeon Racing Association, called the ad "incredibly bad taste" and asked for it to be banned. The RSPCA (Royal Society for the Prevention of Cruelty to Animals) RSPCA charcterized it as "very, very bad taste."
Perhaps Ford (and its ad agency Ogilivy & Mather) learned from the flinging-pigeon both the positive impact  of the ad on some groups (the point is the Ka Sports is the Ka's Evil Twin) and the need to avoid offence to other groups. Viral and plausible deniability provides both.
It's possible that Nokia did the same thing in its cat-on-the-ceiling-fan-Phone-Video. In this viral video a feline lands on a rotating ceiling fan, from whence it is eventually deposited on the floor. The entire event is captured on a Nokia mobile phone using the, then (2003) novel, video camera function. Here's the un-Nokia video: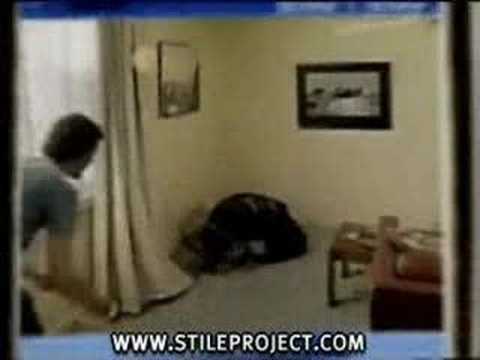 Nokia's distancing statement, as reported by Snopes,  is worth reading:
"Nokia is aware of the video material portraying a cat and a Nokia mobile phone, which is being distributed on the Internet. The footage has not been used in our advertising and it is not an official Nokia advertisement.
The offending footage had been proposed to Nokia by an external party but we had categorically rejected it as it neither complies with the ethical standards of the company nor reflects the policies and principles of our advertising.
While the external creators who have created the material have assured us that trick photography was used and no animal was harmed, this does not detract from the distasteful nature of the content. In any event, we deeply regret the discomfort and concern that the circulation of this material may have caused.
Following investigations on the matter, Nokia's external advertising agency has apologised for the oversight made by their subcontractors and for the embarrassment that this may have caused.
"They have also assured us that they will take all necessary action to ensure that circulation of the video material is stopped and that all further production and material created for Nokia will adhere strictly to Nokia´s ethical standards and advertising policies", said Kari Tuutti, Vice President, Communications, Nokia Mobile Phones."
Decline of Global Brands
There is even the possibility that global brands will be so hamstrung by global norms, that local brands will re-emerge.  It is quite possible that digital media will have far-reaching impacts on marketing as we know it: more of this anon.
Comments are closed.